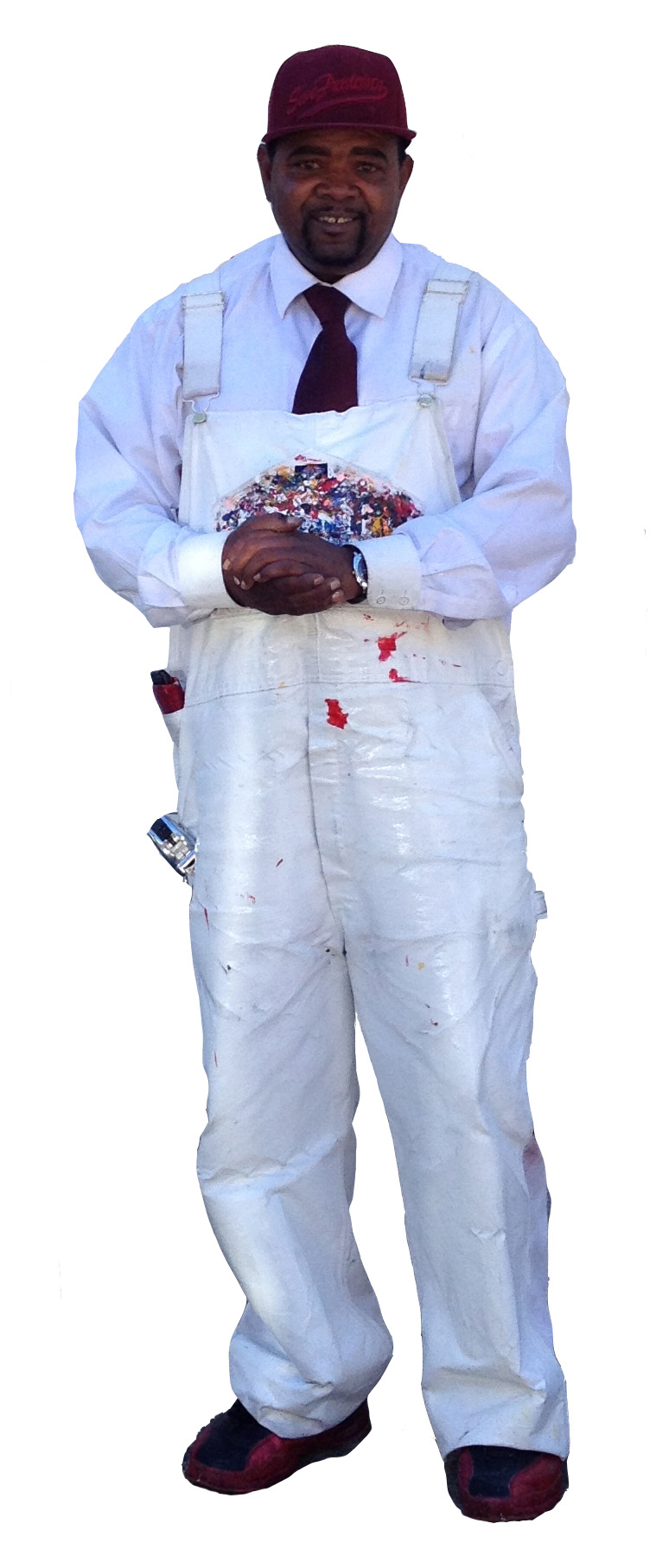 Will Brown presents John Seastrunk: Happy Holidays to All
Wednesday, June 27, 2012, 6:30-9:30PM (ONE NIGHT ONLY)
In the home of Gay Outlaw & Bob Schmitz, 141 27th Avenue, San Francisco, CA 94121
This exhibition is one installament of the Southern Machine Exposure Project (SMEP), a 20-day curatorial collaboration between Southern Exposure (SF) and Machine Project (LA). SMEP events take place in private homes throughout the Bay Area that serve as public venues for one day (or night) at a time. Pre-registration is required and all events are free.
Most San Franciscans are familiar with John Seastrunk's body of work, whether they realize it or not. For more than 40 years, the commercial window painter has decorated the storefront glass of countless Bay Area businesses. From the hard-to-miss "ZERO MONEY DOWN!" of Van Ness car dealerships to the festive Christmas displays of Mission Mexicatessens, Seastrunk's colorful and idiosyncratic work comes and goes with the seasons and the sales. With windows of their own at 24th and Treat in the Mission, Will Brown often runs into Seastrunk on his way to a job, especially around the various holidays that keep him most busy.
On June 27, Will Brown will extend its SMEP production budget directly to Seastrunk for one day's worth of work. By day, he will ornament the windows in the Richmond district home of Gay Outlaw and Bob Schmitz with his "greatest holiday hits," condensing the time and space of a calendar year into one installation. By night, Will Brown will host an opening for Seastrunk, advertising nothing but his work and celebrating a full year of special occasions.
75 individual spots are available in three shifts of 25 for this event. Register below.
6:30-7:30PM: http://smepjune27shift1-eorg.eventbrite.com/
7:30-8:30PM: http://smepjune27shift2-eorg.eventbrite.com/
8:30-9:30PM: http://smepjune27shift3-eorg.eventbrite.com/
soex.org
machineproject.com