Catapult
Will Brown (at Headlands Center for the Arts, Fort Berry, Sausalito, CA)
Friday, April 19, 2013
3PM-9PM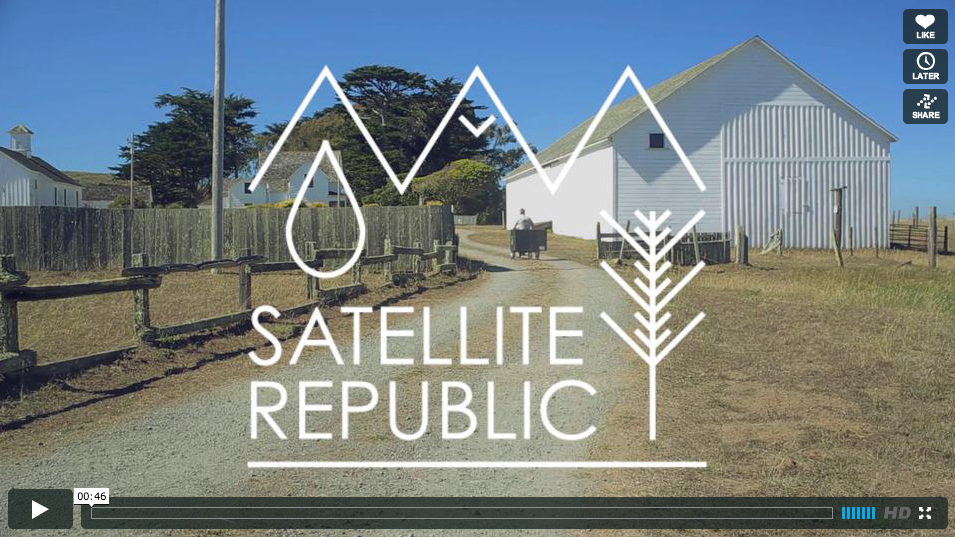 Friday, April 19, Satellite Republic and Will Brown host Catapult, an evening of Georgian cuisine, history, folklore, and film at Headlands Center for the Arts. Artist, chef, and Satellite Republic-founder Boris Portnoy will be our guide, serving up an abundant taste of Georgian fare made in part by an assortment wild ingredients harvested from the surrounding area by several contributors.
Catapult will begin at 3PM with guests pitching in to help prepare several elements of the meal. Prep-time will be accompanied by a brief history of the nation of Georgia and its culinary traditions. During this time we will also make a catapult.* Various films from and about Georgia will be screened after dinner, which will begin around 6PM.
The event is limited to 25 guests. Please RSVP to our Eventbrite link to reserve your spot now. Catapult will take place at the "Dog House" on the Headlands grounds, two houses over from the Marin Headlands Hostel.
Our event doubles as a fundraiser for the Pankisi Art School, which serves children of Chechen refugees in southeastern Caucasus mountains in the Republic of Georgia. Rather than charging for the meal we ask that you bring mix CD's for children ages 6-14, used media players, and/or monetary donations to be used toward the purchase of a projector, which the students have requested.
We look forward to having you!
*Our title, Catapult, is taken from the title of an artwork and assignment made/given by Georgian artist Mamuka Japaridze. The central idea of the evening is to catapult from Georgia to the Bay Area and back again.