Will Brown is pleased to present
Recent Works: Reasonably Priced Objects from the Studio of Will Brown
A FUNDRAISER
Sunday, September 1, 2013, 12-6PM
followed by...A Voyage of Growth and Discovery, 8PM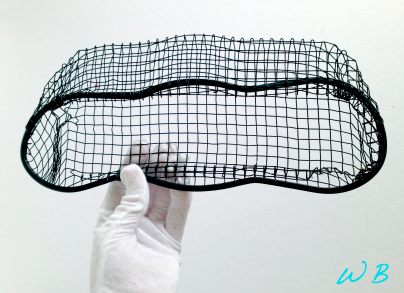 This very special one-day fundraiser lifts the veil on the varied and complex studio practice of Will Brown, and includes a diverse collection of found, fabricated, and destroyed objects for table, floor, and wall. Instead of a particular methodology or ism, what unites the works on display is the viewing public's overwhelming desire to purchase them. These may be the only artworks Will Brown ever makes, so come quickly and buy big.*
We imagine you're thinking:
"But I can't afford art."
"But I'm over it. Seriously, I'm over art."
"But I just don't understand this conceptual contemporary excuse for a stupid meta..."
Don't even sweat it. This is not a conceptual endeavor and is only contemporary by default. PLUS, With prices so cheap, your mother will hear us.
Maybe you're also thinking:
"I really just want a thing to put on my desk or maybe above my couch."
Finally, we're here. Together.
With togetherness in mind -- lest you thought we forgot it was Burning Man this week -- join us at at 8PM for a special screening of A Voyage of Growth and Discovery, a film by artists Mike Kelley and Michael Smith shot on location in the remote Black Rock Desert of Nevada in 2008.
Written, directed, and produced by Kelley and Smith, A Voyage of Growth and Discovery follows Baby IKKI, a pre-lingual character of ambiguous age that artist Michael Smith has been performing for over thirty years. IKKI is subsumed in raves, faced with erotic encounters, and surrounded by multitudes of costumed partygoers – many dressed in childish attire (though none as infantile as IKKI). The culmination of the event is the spectacular public "burn" after which the Baby is left alone to ponder his "voyage." More: http://www.sculpture-center.org/exhibitionsExhibition.htm?id=60144
Just another radically self-expressive day at Will Brown.
And stay tuned for our fall programming, soon to catch fire in a Mission District storefront near you.
Regards,
WB (LW, JS, DK)
*All works signed by the artist. The artist will bring beer, misses you, and really looks forward to hanging out.