Daren Wilson: After Morandi
Published by Glass, house
$14 plus shipping via PayPal
35 illustrations / 8.75 x 11.25 in / full color inkjet / saddle stitch / edition of 150
Will Brown is pleased to present After Morandi, a catalog of recent paintings by San Francisco based artist Daren Wilson. Drawn to the mysterious stillness in the work of Italian still life master Giorgio Morandi (1890-1964), Wilson was inspired to learn to paint in oils. From his bedroom studio in the spring of 2011, Wilson began to copy the master's paintings, over and over, dozens of times. Over the next several months, Wilson created roughly 60 Morandi copies to exact scale. Gathering source material from assorted monographs and countless websites, Wilson sought to remain as faithful as possible to recreating each and every original brushstroke—except those that comprised Morandi's signature. Uninterested in forgery, Wilson's paintings hover in a remarkable middle-ground between contemporary art and contemporary apprenticeship—a study not only of Morandi's metaphysical realism, but also of the subjectivity of translation itself.
"They're not mine, my paintings, but they're not really his either; it's more like a limbo situation. It's like a 3D photo of a Morandi maybe."
The 28-page includes 35 reproductions, an interview with the artist, and a short essay by Glass, house.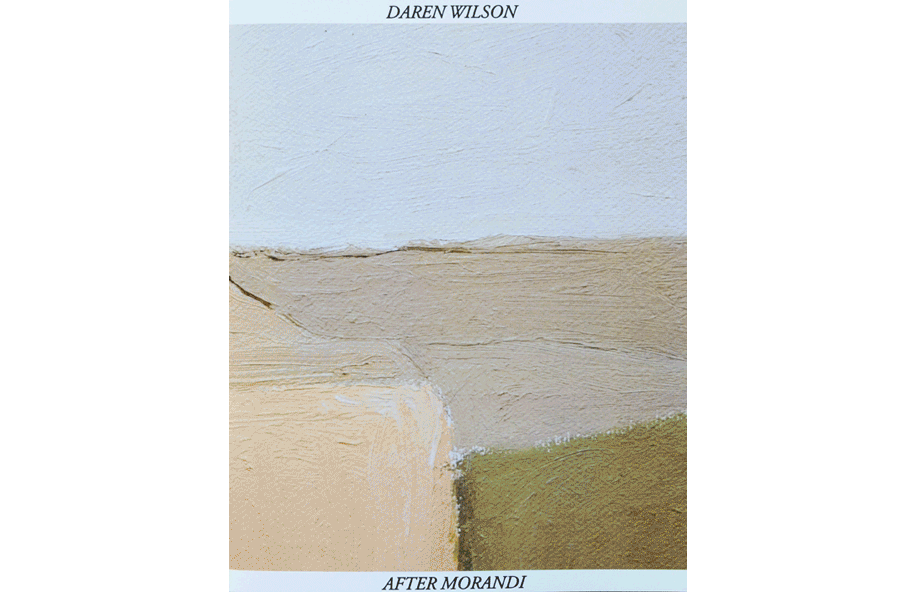 $14 plus shipping via PayPal

-----------------------------

Round trip driving directions from Will Brown to each Earthwork represented in Earth Putt / Putt Works in alphabetical order via Google Maps
Published by Will Brown
$4 plus shipping via Paypal

16 pages of driving directions / 8.5 x 11 in / staple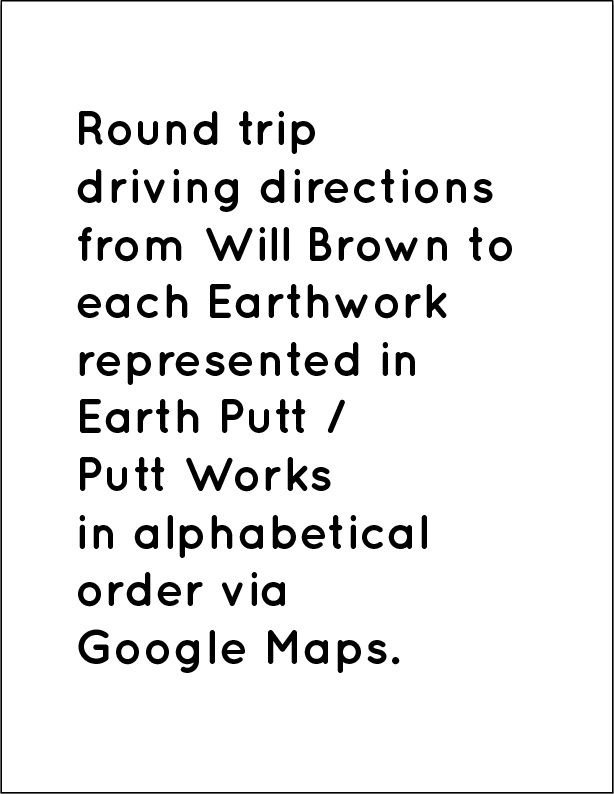 $4 plus shipping via Paypal


-----------------------------

Endless Column w/Jordan Stein
Published by Glass, house
$10 plus shipping via PayPal

17 illustrations / 5 x 6 in / color offset / coil bound / edition of 500

From the introduction: "In the late 1960s, many minimalist sculptors dismissed photography as inconsequential to the concerns of their three-dimensional work. Far from communicating the presence of sculpture - an experience in time and space - the photograph was a cheat, an evidentiary document. The columnar form utilized so often in that sparse and conceptual era worked as something of a spiritual aperture, a portal from the material to the immaterial. But perhaps the photograph was always, too, quietly considering equivalent questions: lying flat, it begins to hover, glow mirror, and fold us into its passage. Gathered from artists' studios, long-extinct magazines, bequeathed archives, dusty catalogs, and official monographs, Endless Column is a collection of these images."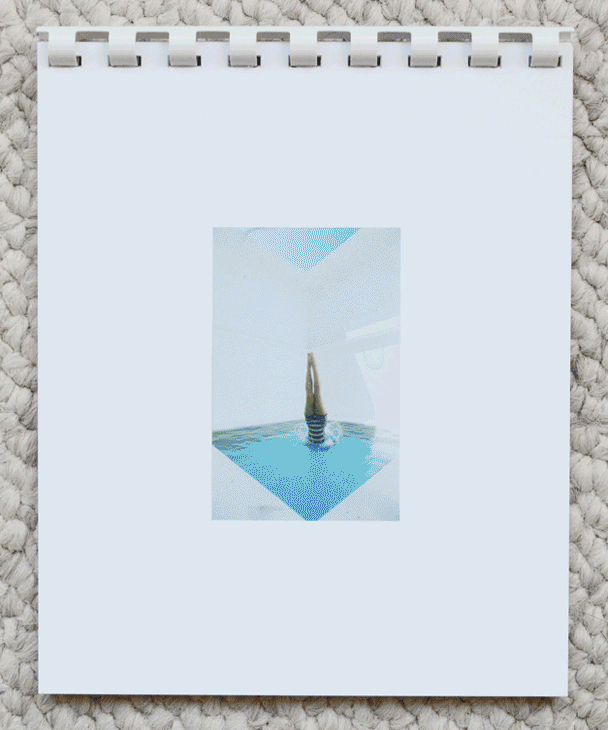 $10 plus shipping via PayPal


-----------------------------

Partisan Magazine Volume #1
Art/Essays/Fashion/Profiles/Interviews/Music
$20 plus shipping via PayPal

Featuring contributions from over 20 artists and writers and a 12-track music compilation. Limited edition of 500.

Contributions by:
Aaron Rodriguez / Alissa Anderson / Arp / Avalon Kalin / The Best Bits
Cal Volner-Dison / Cameron Mesirow / Chris Fallon / Chris Lux / Claire Cichy
Cody Frost / Daren Wilson / Devendra Banhart / Frank Lyon / Glasser
Group Rhoda / Jack Sears / Jasmin Lim / Jennifer Locke
Julia Leonard / Kathryn Anne Davis / Lloyd Center Mall Trick or Treat Band
Marcella Faustini / Margaret Tedesco / Muscle Drum / Nathan Burazer
Renée Van Trier / Rob Spector / Shastine Van Vugt
The Same / Tara McDowell / Tauba Auerbach / Van Rivers / Water Borders
Wav Dwgs / Will Rogan / Words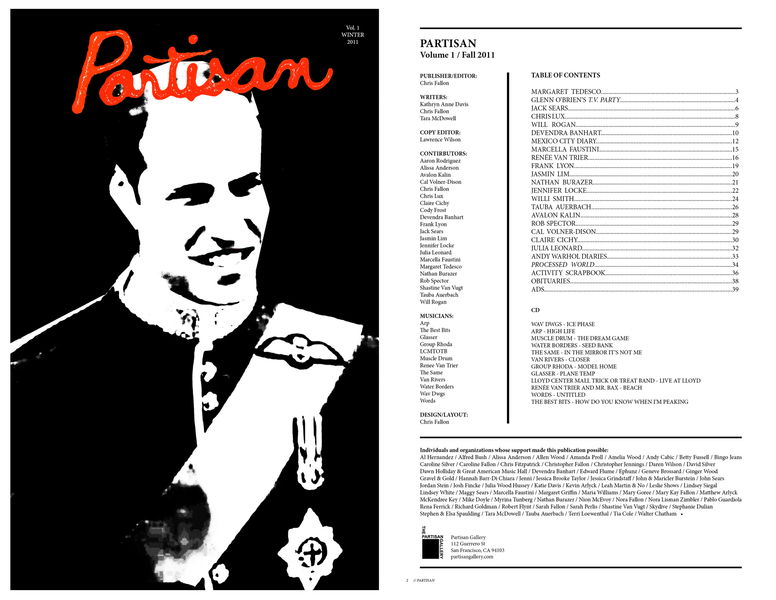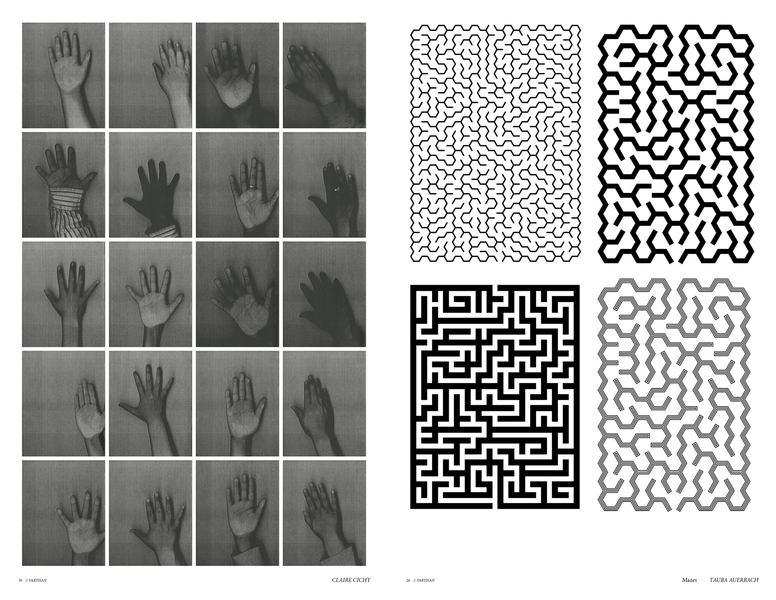 $20 plus shipping via PayPal